Our acrylic DIY toppers are super fast, super easy and provide instant support! Use these FREE templates for hours of fun – no matter what your age!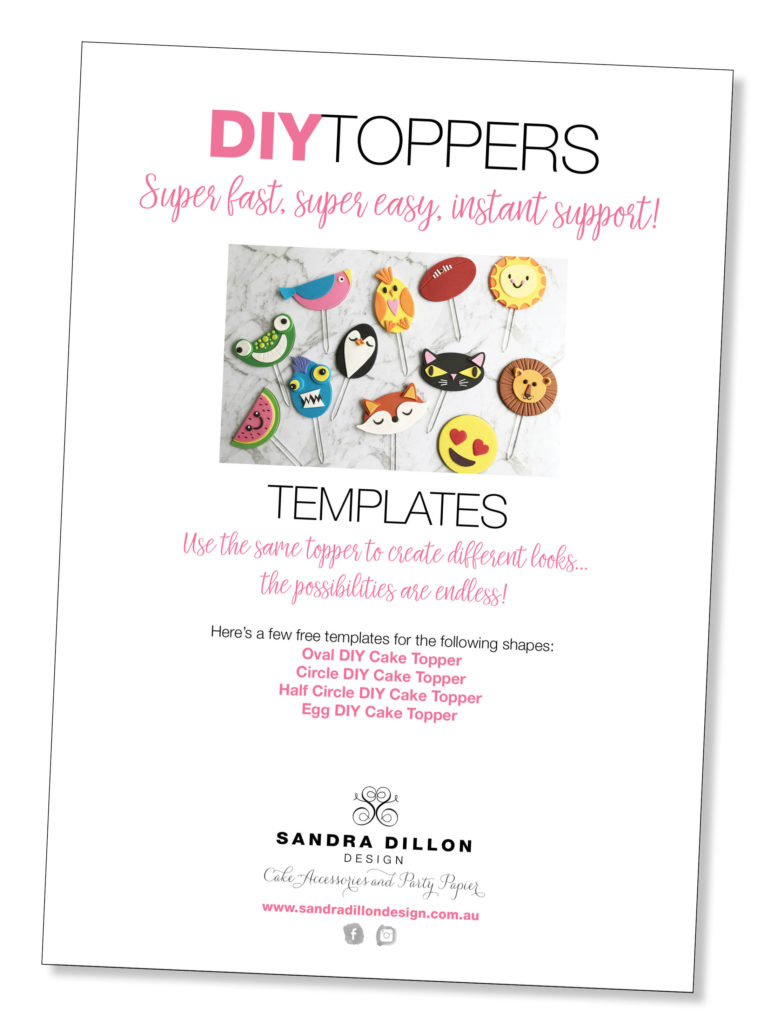 A little fondant and some edible cake decorators' glue, or water, is all you need to transform an acrylic topper into whatever you fancy.
The acrylic provides instant support – no hours needed for your fondant to dry.
Best of all, when the celebrations are finished peel off the fondant, then hand wash your acrylic topper in warm soapy water to reuse again, over and over!
INSTRUCTIONS: Apply edible glue or water to the acrylic topper, roll out fondant and place on the topper. Trim away excess fondant and have fun decorating.
No need to cover the entire surface with fondant. You can simply cut a few shapes to transform your DIY topper instantly.
Match the colour on the topper to your cake by using the same fondant or go crazy with as much coordinated decoration as you want.
Use the same topper to create different looks. For example our snowman shape can be used to make a snowman or a teddy bear or a bunny rabbit…. the possibilities are endless!
Top Tips for these templates:
Use these templates as a guide only. All of our basic shapes are designed to allow your imagination to run wild.
Cutters come in handy, so think how to use them in different ways. For example we used a daisy cutter for the feet on the chicken template. You can also see how we made the chicken here.
Add tylose or similar, to pieces that extend past the edge of the acrylic topper.
Experiment with other techniques like stencilling or painting with edible colours.
Have fun and be sure to post your creations to social media, tag us and we'll share.
Download the templates and instructions here!
Shop our range of DIY Cake Toppers here.