A project suitable for the young ones or the young at heart – DIY edible cupcake toppers.
Here's an idea to make some super cute hand made decorations for cupcakes or cookies – just in time for Mother's Day.
Just imagine Mum's face when she sees a delicious batch of cupcakes, each with a pretty blossom or a special message just for her.
This is a perfect project to keep the kiddies busy for a while. It requires little skill and only a few readily available materials.
Before we start, it's important to understand that your average ink-jet or laser printer inks are not food safe so shouldn't come into direct contact with your cupcakes or cookies. By drawing onto wafer paper with edible food markers your little toppers will be just fine to sit directly onto your sweet treat for Mum. Of course, you could draw or paint straight onto fondant disks with your food colours but we have got you started with a few designs you can download here. Having said all of this, if you have access to an edible image printer, you could colour in your photocopy and then have that output as an edible image…. the possibilities are endless!
Let's get started on these diy edible cupcake toppers.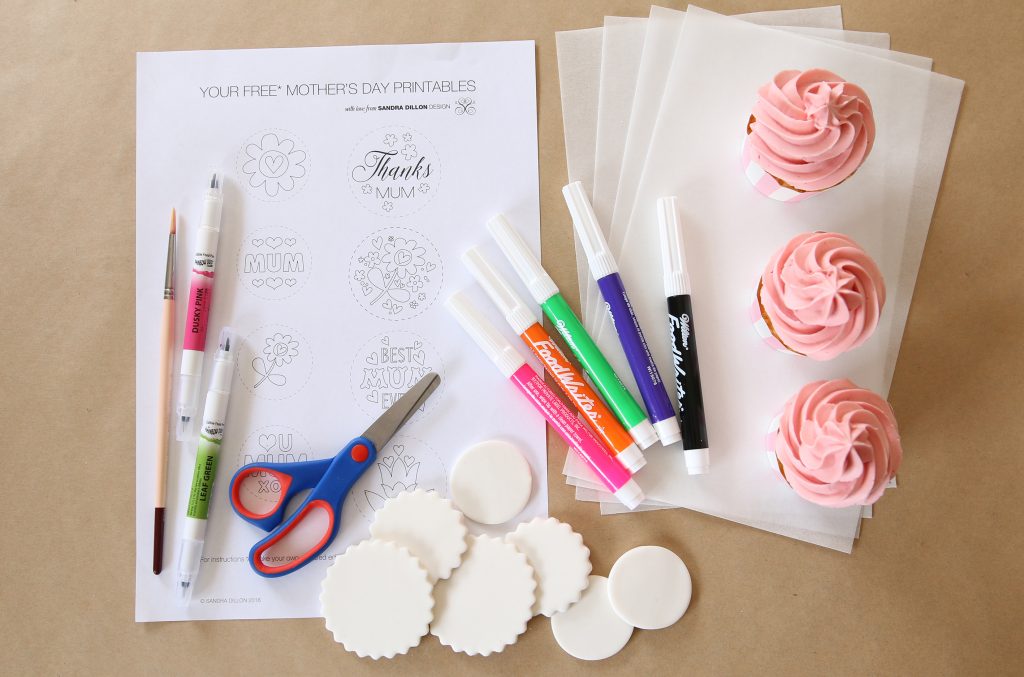 Here's what you'll need for the DIY edible cupcake toppers:
Ready to roll fondant precut into rounds. This should be done in advance and allowed to firm up. Edible food markers. A paintbrush (make sure it has only been used for food or cake decorating). Wafer paper (we used a pack of Primus wafer paper, available at supermarkets and cake decorating stores). A sheet of clear acetate. Scissors. Our free* Mother's Day printable sheet – download here (* for personal use only).
STEP ONE
Download here and print out our Mother's Day printable sheet. Place a sheet of acetate on top of it and then top that, with your wafer paper. The smooth side up is best.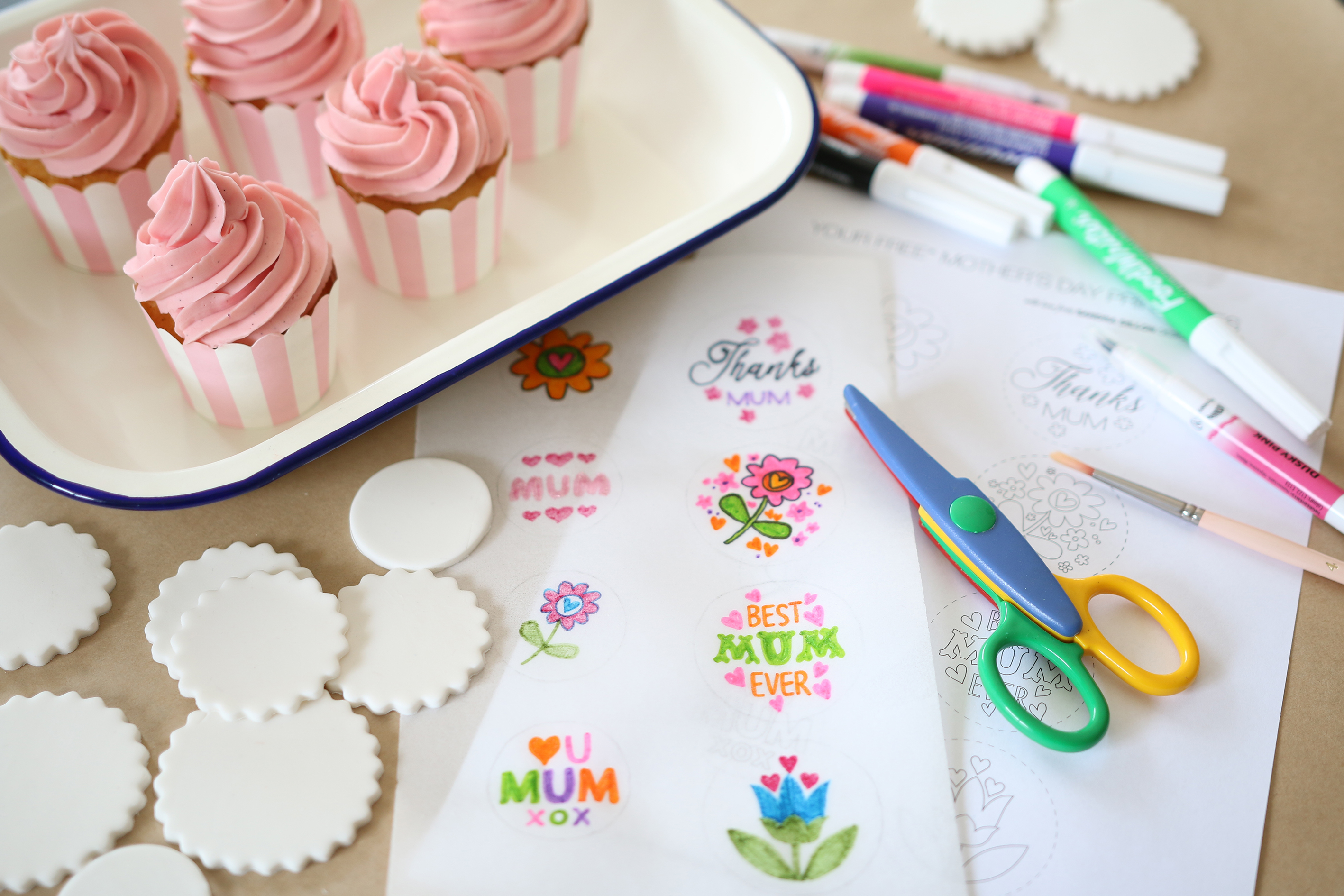 STEP TWO
Trace the design onto the wafer paper with your edible food markers. Wafer paper hates moisture so easy does it when applying colour. Cut out the wafer paper to fit your fondant disks.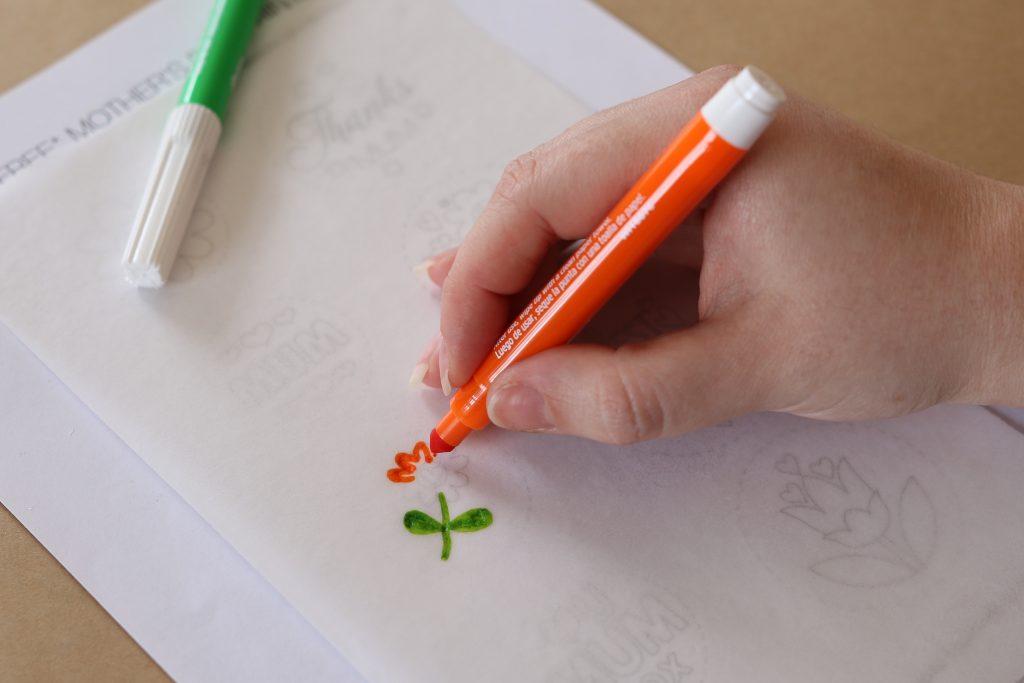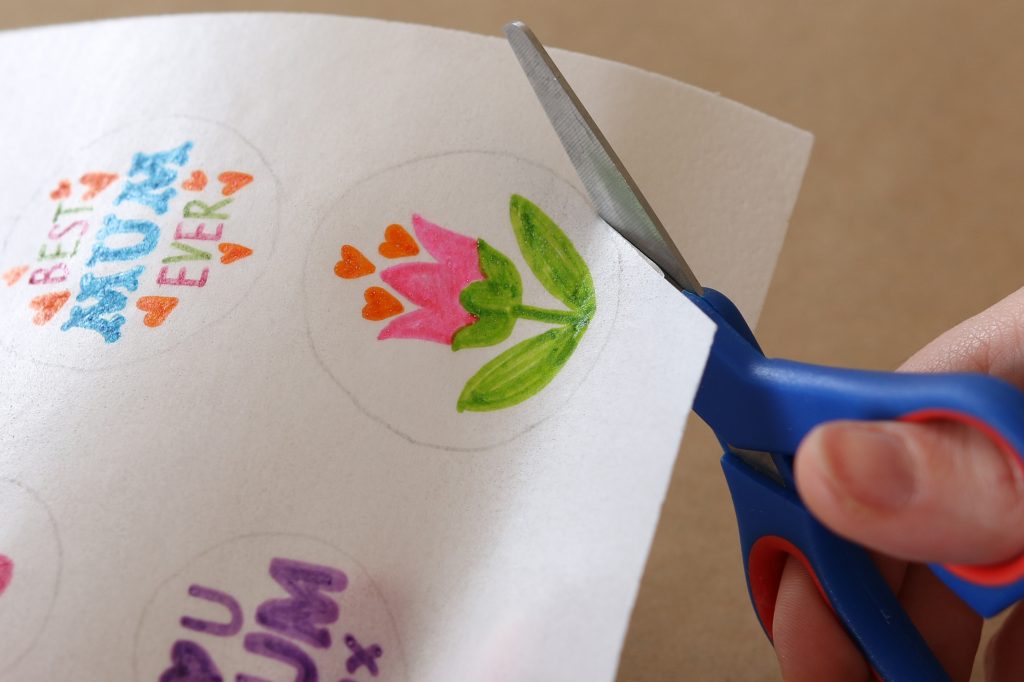 STEP THREE
Dip your brush into a little water and moisten the fondant disk to the size of your wafer paper cut-out. Apply your wafer paper artwork and press down firmly to secure it. If using freshly rolled fondant allow it to harden overnight if possible.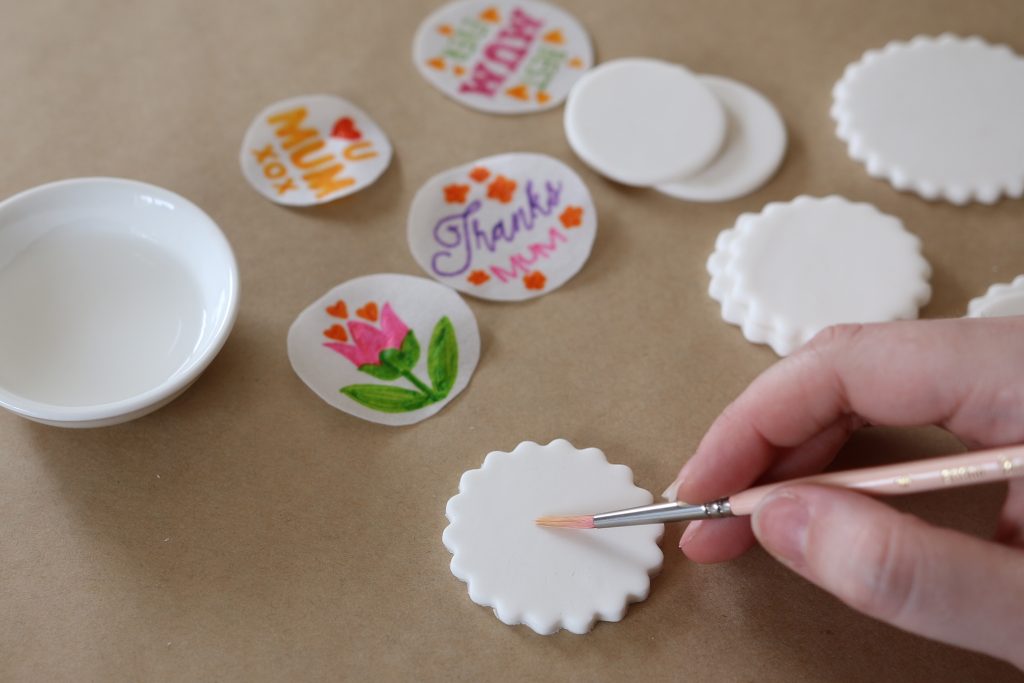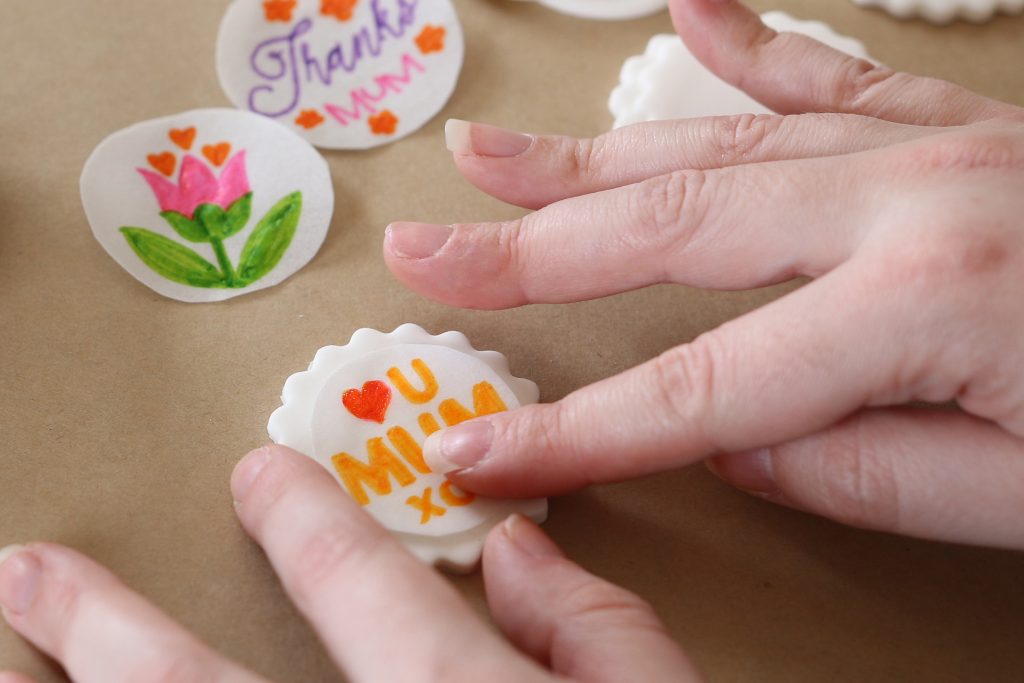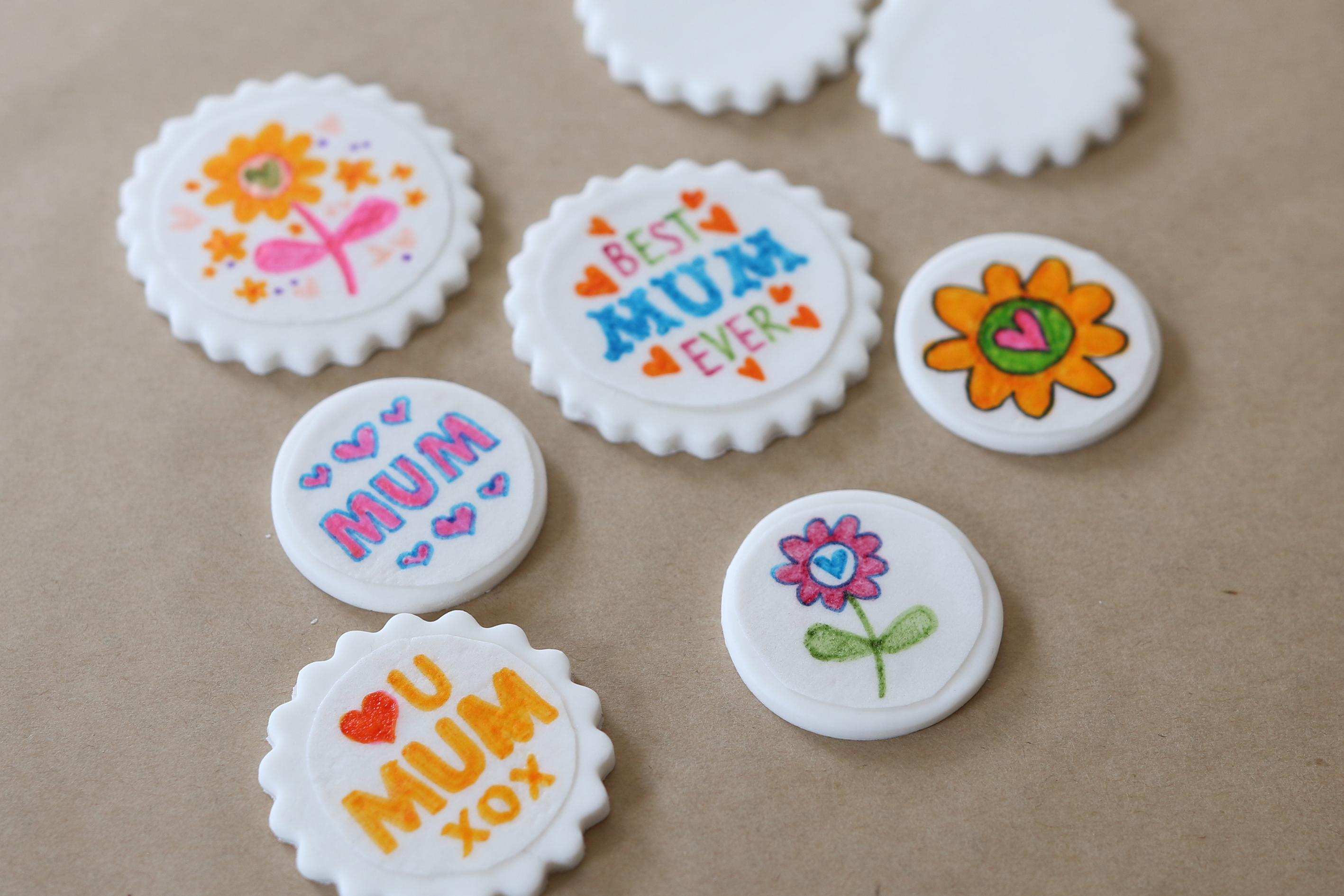 STEP FOUR
Before serving, place your beautiful artwork on the cupcakes. Present to Mum with love. Tip: Most fondant does not like being stored in the fridge.
OTHER IDEAS Our Mother's Day printables also make great gift tags and stickers (no need for edible food markers for these). You can also make non-edible cupcake toppers by colouring in the print-out, sticking the cutout on a cake pop stick and placing it into your cupcake, making certain not to have the print-out in direct contact with the icing. Have fun and let your imagination run wild! We would love to see your efforts on our Facebook page.
WANT MORE?
Sign up to be on THE LIST to receive exclusive access to sales and content.