Keep reading to find out how to make chocolate ganache pine cones!
Perfect for Christmas, serve these chocolate ganache pine cones as individual sweet treats or adorn your favourite festive cake.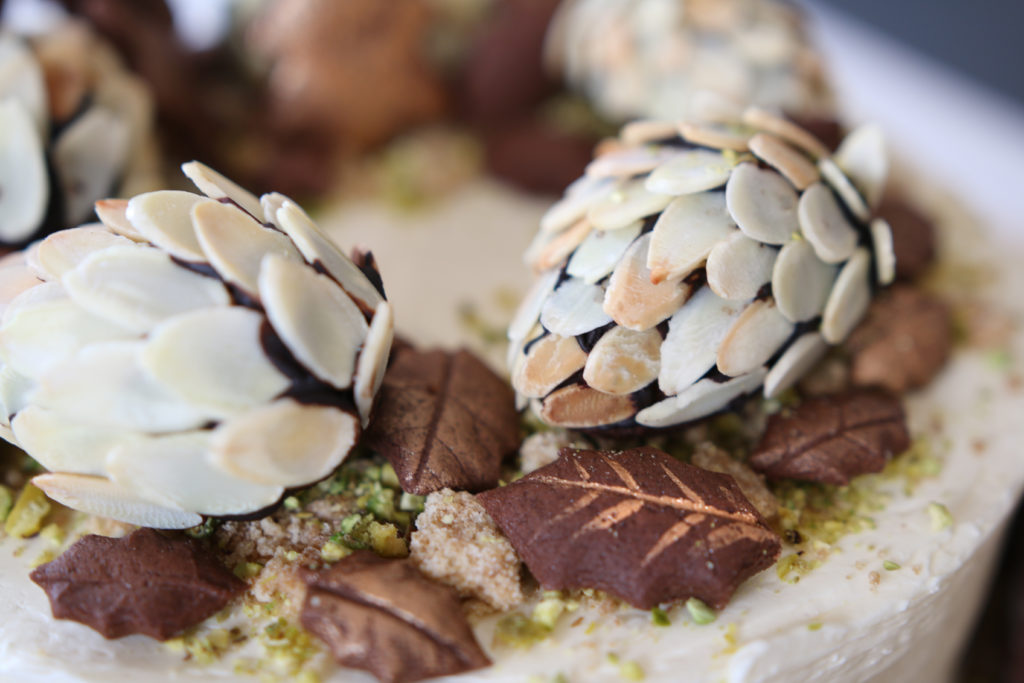 Here's how to make chocolate ganache pine cones.
What you'll need:
Brown Sugar Crumb found here
400g dark chocolate
200ml pure cream
Flaked Almonds
Extra Chocolate for Melting
Step One
Make the brown sugar crumb, you can find the recipe here. See how we used the left overs in our Christmas in July Cake.
Step Two
Make a dark chocolate ganache. We used a ratio of 400g dark chocolate to 200ml of pure cream (35% fat).
Melt the chocolate in a heat proof bowl – we did short bursts in the microwave, stirring often to make certain it didn't burn. Put the cream in a pot over medium heat and bring to the boil. Pour cream over melted chocolate and whisk to combine. Cool ganache.
Step Three
While ganache is still runny, measure out your desired amount (if you have some left over, keep it in the fridge for another use). Add some of the brown sugar crumb. The ratio we used was 4 tablespoons of ganache to 6 tablespoons of crumb. You can vary these quantities as you see fit.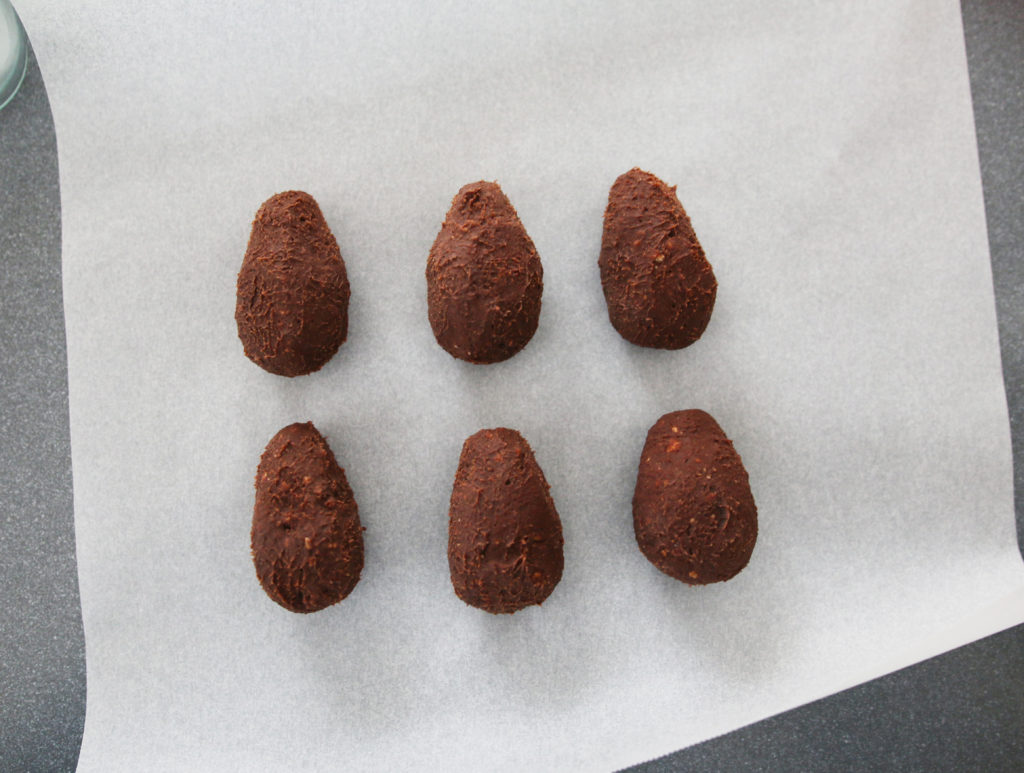 Step Four
Form mixture into pine cone shapes and freeze or refrigerate to harden.
Step Five
Toast flaked almonds in a dry hot pan until golden removing them from the heat to cool. Melt a little chocolate in the microwave using a small bowl, this is what you'll need to attach the almonds to the ganache.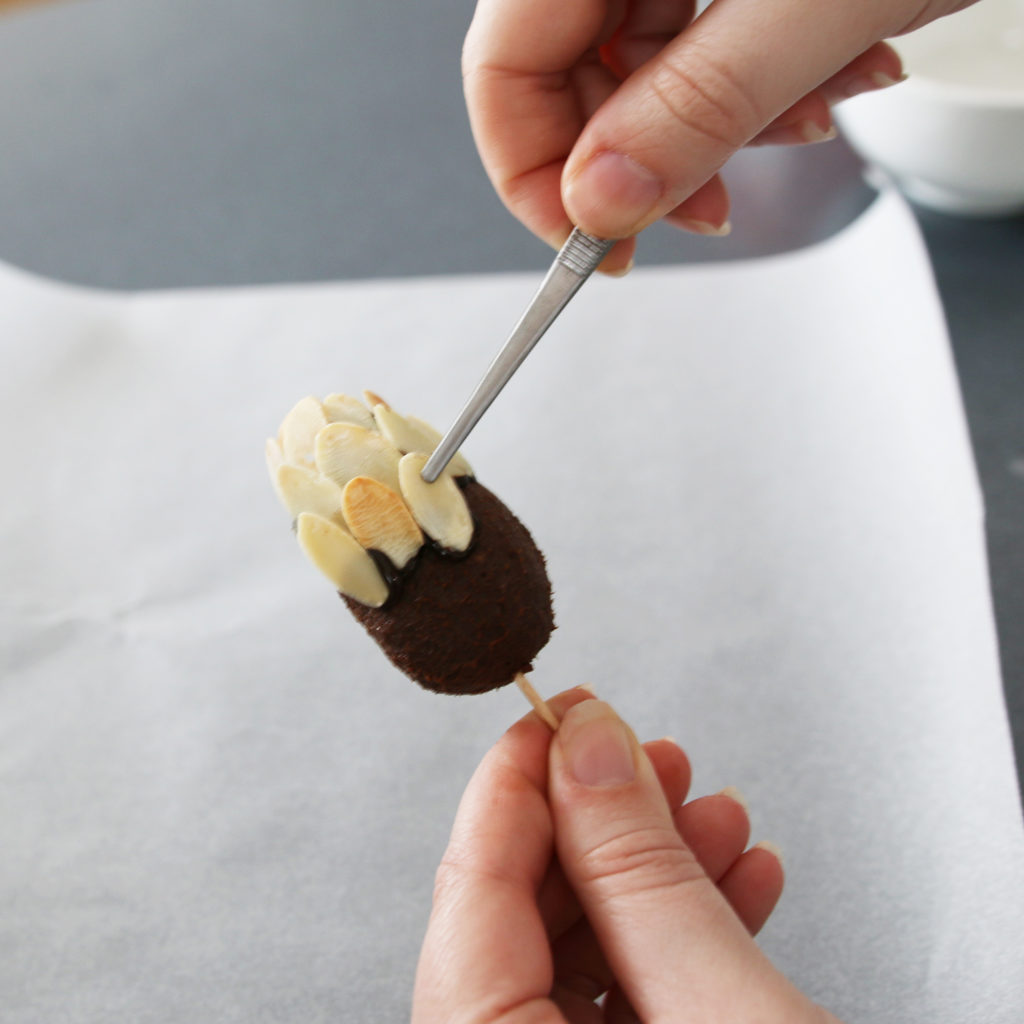 Step Six
Remove bare ganache pine cones from fridge or freezer. If you are not using these on top of a cake you can put flaked almonds around the entire pine cone. To make it easier to hold and to avoid melting the chocolate, insert a toothpick or skewer into the base of the ganache pine cone. If you are using them on top of a cake place them on a flat surface until they sit naturally to ensure they don't roll. Start layering the flaked almonds from the smaller end (top) of the ganache pine cone. Use tweezers to pick up flakes, dipping part of one side of the almond into the melted chocolate to adhere it to the ganache. The flaked almonds should gradually become larger as you move down the cone. Continue overlapping the almonds until there is no more visible ganache. That's all there is to it – enjoy!
WANT MORE?
Sign up to be on THE LIST to receive exclusive access to sales and content.